Learn All About the New
Ford Mustang Mach-E
The Ford Mustang lineup has remained unchanged for decades, but an all-new Mustang is coming that is revolutionary in more ways than one. The new Ford Mustang Mach-E is an electric SUV that provides the performance that drivers expect from the Mustang family. This model is a new Mustang with more cabin space, captivating performance, and more features, and it all comes with zero emissions! Read more Ford Mustang Mach-E details below!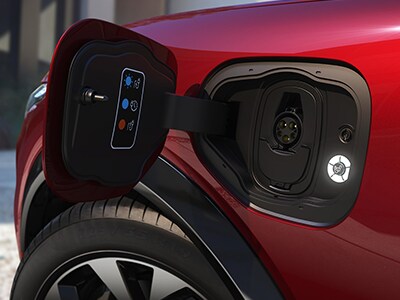 Electric Performance from a Mustang SUV
There is a range of options regarding the performance of the Ford Mustang Mach-E, but the specs we know are certainly impressive. Ford Mustang Mach-E GT models will have 459 horsepower and 612 pound-feet of torque, which means a 0-60 time between three and four seconds for the electric SUV. Rides are easy to handle, too, and the acceleration and braking are always smooth. Plus, the Ford Mustang Mach-E offers an all-electric range up to 300 miles!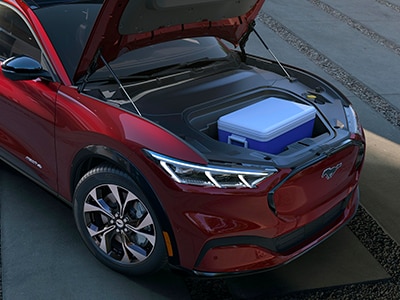 Functional Yet Stunning Design
The Ford Mustang Mach-E is the first Mustang SUV, and this design allows for more passenger space and greater capability. It still has an athletic look, but the inside is all about comfort and cargo-carrying capability. There are also soft-touch surfaces throughout the cabin, and you'll enjoy additional storage under the front hood, which is where an engine would normally sit.
Cutting-Edge Technologies
The new Ford Mustang Mach-E is smart in many different ways, and it has a wide array of modern technologies that make enjoying the open road even simpler.  There's a large touchscreen display, 15.5 inches, that has seamless connections for both Apple and Android smartphones, and the Ford Mustang Mach-E also has a built-in Wi-Fi hotspot and wireless charging pad available. The new electric SUV offers many cutting-edge safety technologies, too, and these will help with everything from parking to your commute on the highway!
Get More Ford Mustang Mach-E Details
Many are excited about the new Ford Mustang Mach-E, and we're ready to answer any other questions you may have about the electric SUV. Come by our dealership today to learn about its performance and the Ford Mustang Mach-E pre-order process!
Hours
Monday

9:00AM - 7:00PM

Tuesday

9:00AM - 7:00PM

Wednesday

9:00AM - 7:00PM

Thursday

9:00AM - 7:00PM

Friday

9:00AM - 6:00PM

Saturday

9:00AM - 5:00PM

Sunday

Closed