Get your Vehicle Ready for Winter with These Tips from Porter Ford
Winters in the Newark DE area can be tough, with lots of snowfall, freezing temperatures, and more than enough salt on the roads. With these simple tips and tricks from Porter Ford and our Service Center, we can make sure you make the most of winters in Delaware and beyond in your Ford!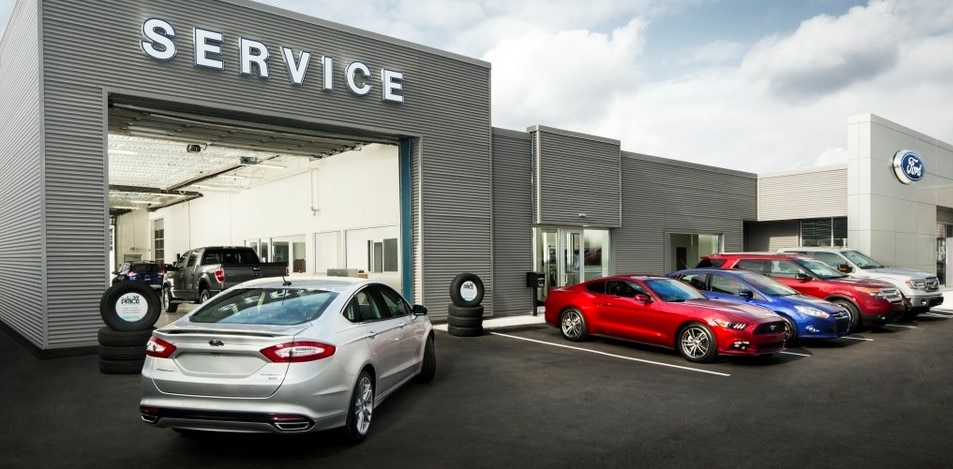 Check Your Oil
You already know how important it is to change your oil routinely, but during the cold winter months having fresh, clean oil is essential to maintaining your engines lubrication and prevent excess wear. As temperatures drop, you need an oil that will still remain and the proper viscosity even in the cold, so don't forget to bring your Ford car, truck, or SUV in for routine oil changes here at Porter Ford.
Check Your Battery
The last thing you want is to wake up one morning before work and have a dead battery in your car. Cold weather makes it more difficult for your battery to operate, so if you have an older battery or one with a weak charge, it can mean a dead battery when the temps drop. Our service center can perform a volt test on your battery to make sure it's in working order so you can enjoy all your winter adventures around Wilmington DE.
Switch to Winter Tires
Replacing your all-season tires ahead of the first snowfall is important, so that you're prepared no matter what the weather forecast predicts. Winter tires, or snow tires, differ from regular all-season tires in a few key ways. They are made of a rubber meant to stay soft and grippy in freezing temperatures, which can help keep you safer all winter long.
Replace Your Old Wiper Blades
An icy windshield can mean the worst for your wiper blades. While you can take care of your wiper blades to extend their life, winter can mean cracks, rips, and spots that don't clean as well as they used to. We have a full stock of wiper blades designed for winter and freezing temperatures that will fit your Ford car, truck, or SUV, so you can see clearly all winter long.
Keep Your Windows Clear
If you're expecting heavy snowfall, you can make your morning window clearing easier by leaving your wiper blades up. It's also important to make sure you completely clear all the snow off your vehicle. Scrape any ice of the windows, making sure to clear all of it off so you can see clearly. Ice can create glare and obstruct your view, which is exceptionally dangerous during snowfall. You also need to make sure you clear snow buildup off your hood and roof so it doesn't fly off and hit another vehicle on the roads.
Prepare a Winter Emergency Kit
Sometimes the unavoidable happens and you get stuck in the snow, or end up with a dead battery. Having a winter emergency kit in your vehicle will help keep you safe and prepared all winter long. We recommend including:
First Aid Kit
Jumper Cables
Warm blanket made of wool or one with reflective foil for warming
Spare cell phone charger or battery if possible
Flashlight
Spare gloves, hats, socks, etc
Shovel
Following these simple tips will help you make sure that your Ford car, truck, or SUV handles winter with ease and lets you worry about one less thing this season. No matter if you have a new or used vehicle, we can help make sure that your vehicle gets the service and repairs it needs close to home in Delaware. Our service experts can help you set up a routine maintenance schedule that meets your needs unique needs, so don't hesitate to call us and get the process started.